Bathroom Installation Hull

WE ARE A FAMILY RUN BUSINESS WITH OVER 25 YEARS EXPERIENCE
Replacing a bathroom can be quite a daunting prospect. While one part of you is excited about how great your new bathroom will be, there can be another part that's being concerned about things going wrong, costs getting out of control… or just feeling disappointed by your bathroom company.
The calibre of the plumbing and installation services that we supply will likely be the most important thing to you and that's why we ask you to consider Steve Elliot Bathrooms as your bathroom contractors. The bathroom installation team are a streamlined and focused unit of people who give attention to doing great jobs for all of our clients. Will we keep disturbance to a minimum? We know how disruptive a bathroom installation can look to folks. But we do our very best to always work to your routine, and make sure that the site is tidy and clean by the end of each day. We also fit our bathroom installation work in with other building project needs as necessary.
Free Advice From Experienced Bathroom Installers
Our advice and experience are free of charge so please don't hesitate to phone us and talk about your needs prior to committing yourself to any purchasing decisions. We know what works and what doesn't from a technical standpoint and what is the best way to get the look you want at a cost that's right for you.
Our comprehensive service includes:
Fully fitted bathrooms
Wetrooms and Showers
Electronically heated flooring
Tiling
Bathroom cabinetry & accessories
Bathroom Design
Whether you're planning to renovate your bathroom or fit one from scratch, there are many factors that can come into play.
A bathroom that is well designed can bear up to the practicalities of day to day life, helping you feel relaxed and allowing for contemplation. Whether you want a bathroom with a minimalist look, contemporary or timeless touch or even an authentic traditional look with a warm touch, do not hesitate to contact us.
Our experts can walk you through the process all the way from the ideas position, to designing your bathroom of choice, selecting the right bathroom supplies/accessories and lastly the installation of your bathroom.
Bathroom Installations
Whether it's a full bathroom refurbishment or maybe just a new bath, commode, sink or shower cubicle we can facilitate any request. If its just a bath replacement, it shouldn't take more than a couple of hours, equally a new basin or commode can be finished in the same time. Considerable savings can be achieved where the homeowner decides just to update some of the sanitary ware or perhaps the seals only need renewing. Depending on the size of the bathroom, the vast majority of our full installations are completed in only a few days including tiling. All work professionally executed and guaranteed to last. For a free no obligation quote or practical advice, contact Our Bathroom Fitter today.
Wet Room Installations
At Steve Elliot Bathrooms we offer a complete or partial wet room fitting service throughout East Yorkshire. Whether it's a bathroom converted into a complete wet room or perhaps an en-suite wet room. Perhaps a partial wet-room where there isn't a regular shower tray as such but a shower area, which is a continuation of the floor with a water tight membrane, the shower area can be screened off from the rest of the bathroom, glass panels are most desired. We only use the best quality adhesive, grout and sealants as there is nothing more unsatisfying than grouts or sealants going mouldy before time, not to mention the potential hazard to health.
Fit Only Bathroom Services
Already purchased your bathroom suite and cabinet fitments? Needing bathroom fitters to do the plumbing and fitting out? Why not let Steve Elliot Bathrooms take care of the installation? Whether you are planning to carry out renovation work, or totally remodelling your bathroom but want someone to fit everything together for you, then contact us. We offer a complete installation service. This means our team can take care of everything which includes all the complicated components of your bathroom installation.
Contact Steve Elliot Bathrooms – Bathrooms Hull
Whether you need a bathroom fitter in Hull for your new project or require the consulting advice of seasoned professionals, contact us today, quotations are offered free of charge and without obligation, all areas covered, commercial and domestic, no job too big or small.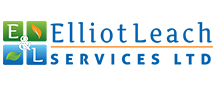 Steve Elliot Bathrooms and Gas Services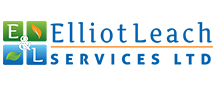 656 Hotham Road South
Hull
East Yorkshire
HU5 5LE
01482 236648
07825 758438